Welcome to the International Association of Women!

You've been referred to membership by one of our member-to-member program ambassadors. When you join as a member, you'll save $50 on your first year of membership! As a member, you'll also be able to refer your friends to this program and earn up to $99 per member that joins.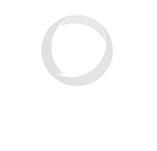 The #1 Membership Program For Professional Women
You're on the way to getting the connections, community, training, resources, and support you need to navigate to your next level of career success!
DOES THIS SOUND FAMILIAR?
You have

big career goals

but struggle to find the

right opportunities

You've spent countless hours networking but walk away with no

authentic connections

and

feel alone

on your journey

You're

running a business

and need

guidance to expand your profit and growth

Your

work-life balance

seems more like an ideal dream than reality

You're getting back into the

professional world and looking for advice

from other

dynamic women

who did the same
It's time to invest in your success!
The International Association of Women is a community that supports women JUST LIKE YOU!
Whether virtual or in person, we foster a collaborative environment where women can show up as their authentic selves to form meaningful, impactful relationships.
Even if you're not a fan of networking, we will guide you through the process and connect you with incredible women who will support, encourage, and inspire you. You'll never feel alone when you're part of the IAW community!
Our Members Are A Diverse Group Of Career Professionals And Entrepreneurs.
Thousands of career professionals working at these companies:









And thousands of entrepreneurs launching, growing, and scaling their businesses!
ALL MEMBERS GET ACCESS TO:
VIDEO CONTENT
Our library includes thousands of videos designed for women, by women. Find a diverse array of educational content such as personal branding, career development, business planning, imposter syndrome, and so much more!
Members can also participate in live sessions offered throughout every month.
Live Programming Includes:
Leadership Lab
HERizonInsights
Member Mastermind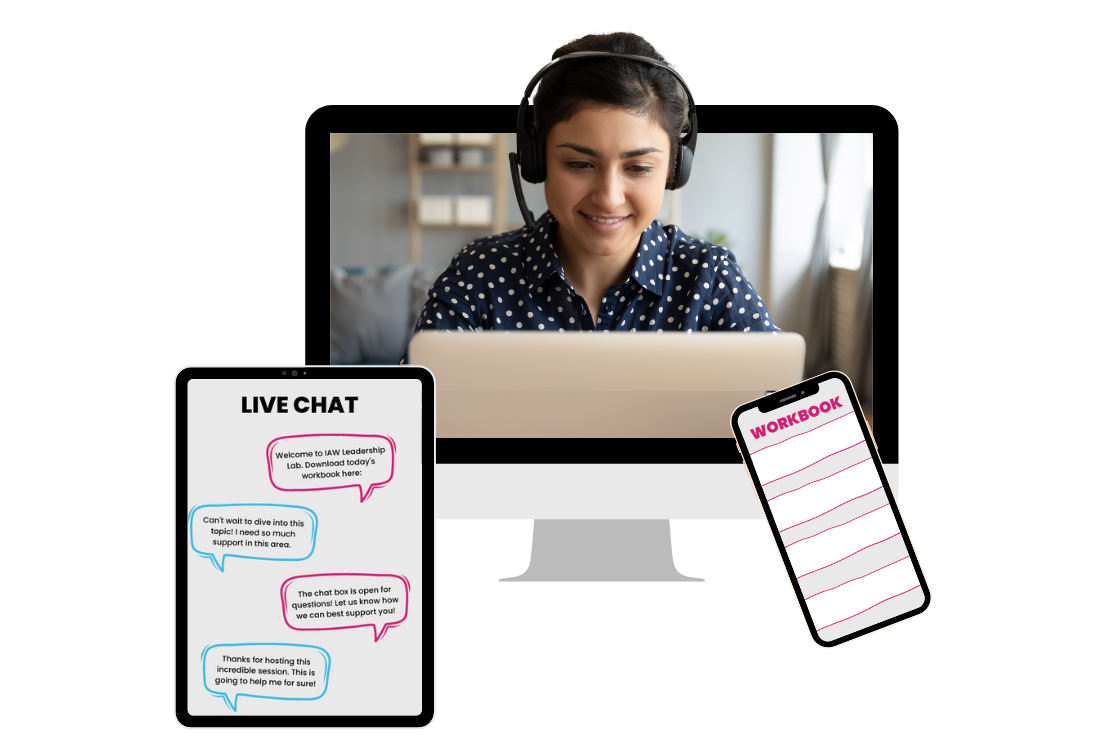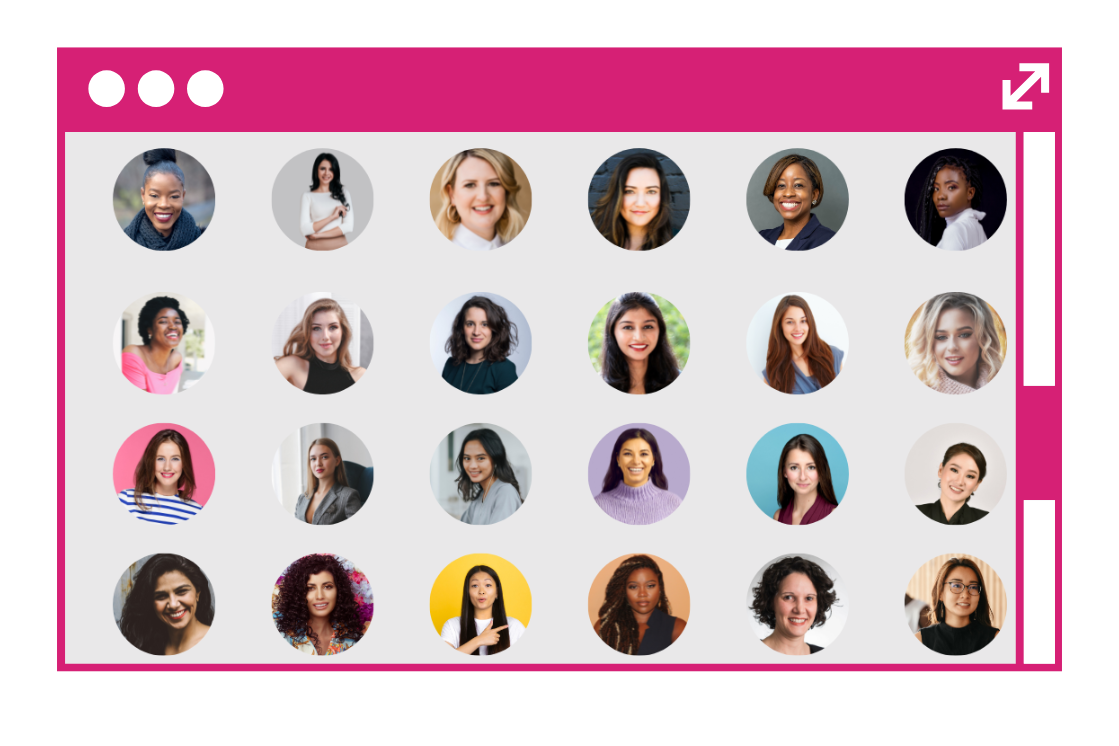 AUTHENTIC CONNECTIONS
IAW members are the core of our community and will inspire, motivate, and help connect you in your journey!
Our members are entrepreneurs and career professionals with a common mission of success. Encompassing a wide range of skills, backgrounds, and experiences, our members are simply amazing.
You'll find thousands of women ready to welcome you into the community, engage in dialogue, and offer support.
GOAL TRACKING & ACCOUNTABILITY
All members can access goal-setting resources, weekly accountability check-ins, Monday Motivation sessions, and membership masterminds. We'll help you balance competing priorities to keep your momentum going!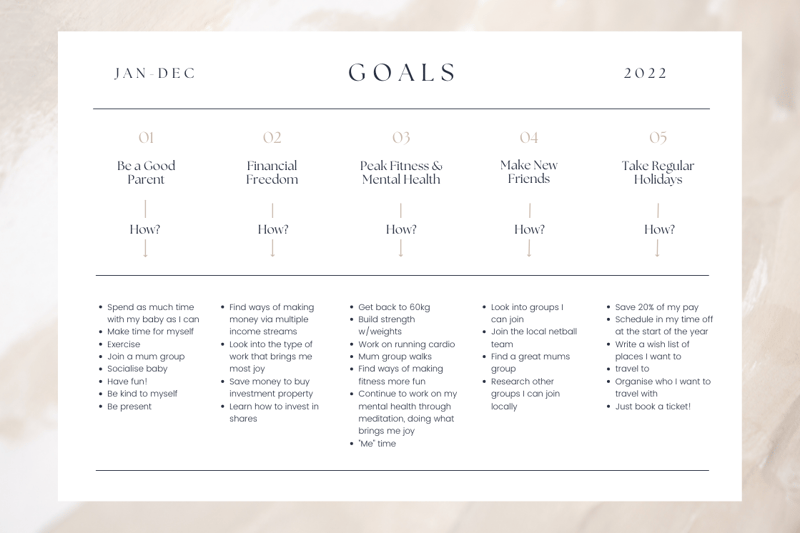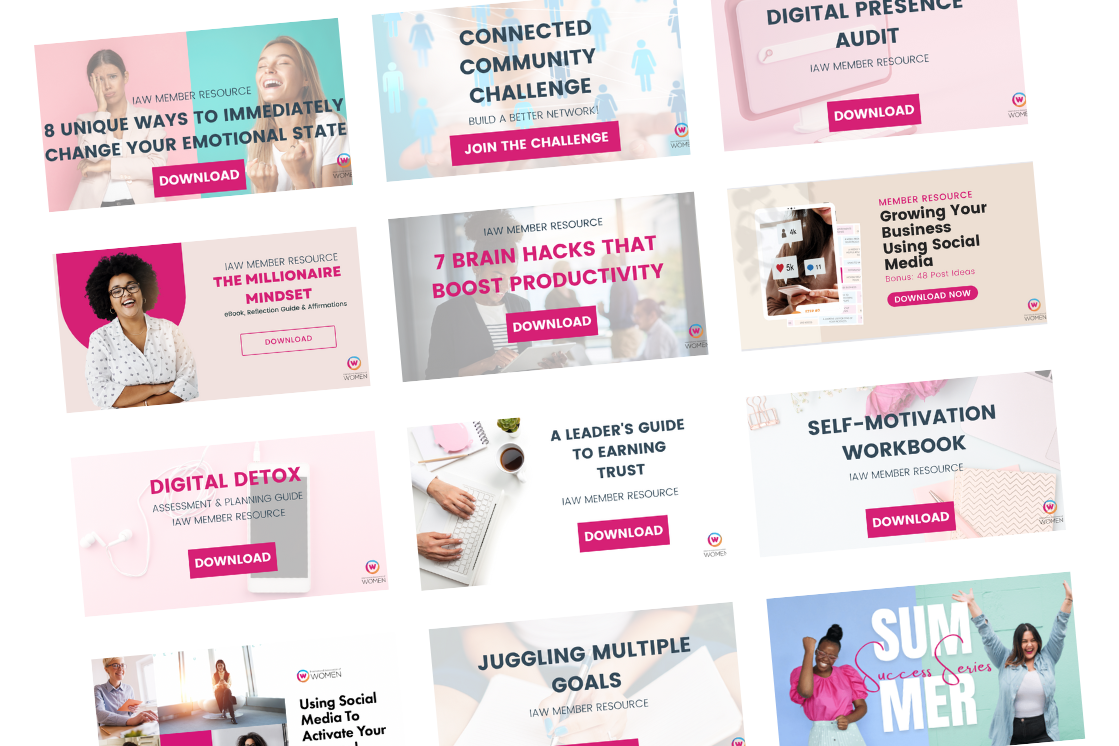 EBOOKS, CHECKLISTS, WORKSHEETS
Our robust resource library is updated WEEKLY with digital resources that will support your personal and professional growth. No matter what task you're working on, you'll find resources to help you master it all.
...All of this, and more .... exclusively available for members of the International Association of Women
Real Members. Real Results.
Check Out What Our Member's Have To Say: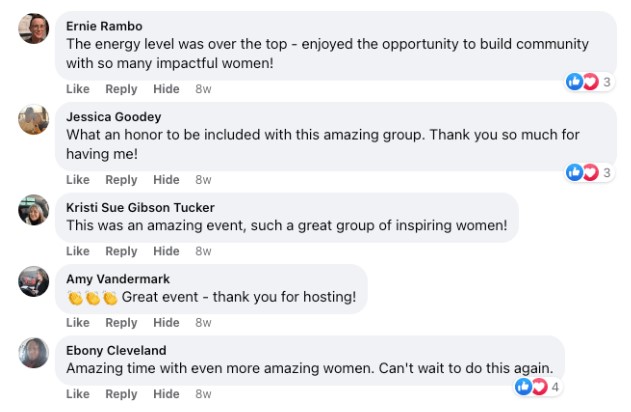 "We need women at all levels, including the top, to change the dynamic, reshape the conversation, to make sure women's voices are heard and heeded, not overlooked and ignored."
- Sheryl Sandberg
Full List Of Membership Benefits:
Unlimited HERizons Podcast
We know there are A LOT of platforms for professional women. Here's how we're different....
A

dedicated leadership

team that is present, engaged, and consistently

showing up for YOU

. Members have multiple opportunities to connect with our President, Megan Bozzuto, throughout the month. Megan also personally runs the accountability check-ins every week!

Purpose-driven events

with the goal of building

connection and collaboration

opportunities. IAW hosts many programs such as Leadership Lab, HerizonInsights, Monday Motivation, Career Fairs, and more! Our

Share Your Ask

program connects you for serious relationship building and we help teach you how to

excel at professional networking

.

Our

member support team

has a combined more than 30 years of experience and is

committed to

ensuring

your success

on our platform. There's always a quick phone call, email, or chat message away, and will not only help you navigate the platform but can also connect you to the right resources, opportunities, and people.

IAW local chapters provide

leadership opportunities

as they are organized by members like you. Chapters allow you to promote your business's products or services, share personal experiences, and connect to local resources.
If you're ready to tap into the power of the International Association of Women to accelerate your personal and professional success, start your membership today and gain immediate access to the community, events, and resource library!
$299 per year
all prices in US Dollars
Special offer for our member-to-member referrals: Save $50 on your first year of membership!